Bradley S. Marino, MD, MPP, MSCE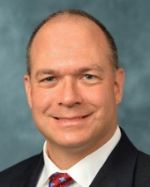 Bradley S. Marino, MD, MPP, MSCE, is the department of pediatric cardiology at Cleveland Clinic Children's. Dr. Marino is an internationally recognized pediatric cardiovascular outcomes researcher, and an expert in pediatric cardiology and cardiac critical care medicine. As chair of pediatric cardiology, he joins Hani Najm, M.D., chair of pediatric and congenital heart surgery, in leading Cleveland Clinic Children's nationally recognized congenital heart program. 
Dr. Marino's ardent goal is to create academic and research infrastructure to assist fellows and faculty in the Heart Center to have successful academic careers and improve patient outcomes and family experience. He has a special interest in long-term outcomes in single-ventricle survivors.