So many people work diligently year-round to help make a difference in the lives of families affected by congenital heart defects. Whether you donate your money, give your time, or help fundraise, people like you are at the heart of the work we do! How will you help make a difference? 
If you want to find out more about volunteer opportunities or how to get involved with a Region Council, email us at info@childrensheartfoundation.org. 
Fundraise for The Children's Heart Foundation
You can help raise critical funds for research that will help save and improve the lives of those living with CHDs. Below are a few fundraising opportunities you can choose from:
Volunteer for The Children's Heart Foundation
Volunteers play a crucial role in helping us fulfill our mission of funding life-saving CHD research. Here are a few ways you can get involved and start supporting our efforts: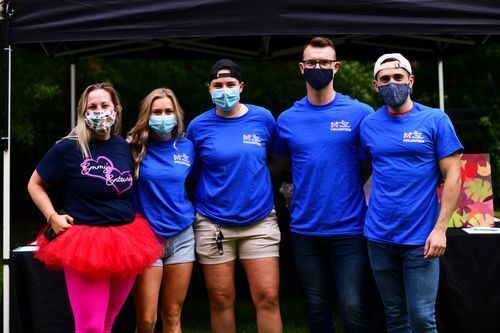 Get involved with one of our local regions. Each region is actively staging fundraising events and could use help planning, finding sponsors, and more.

Our Congenital Heart Walk series relies on one invaluable resource: volunteers. With your generous help, we raise money for CHD research and help heart patients, their families and support systems connect with our mission through these events. Committee roles are crucial in planning our walks and day-of event roles help them run smoothly and effectively. Find your local walk in the link above and then visit the "Volunteer" page.

General Awareness & Outreach Volunteering

You can help spread awareness about CHDs and The Children's Heart Foundation throughout your community. Our local Community Awareness and Relationship Goals help us increase awareness about The Children's Heart Foundation, who we are, what we do and how to get involved. Whether you help organize a local event at a hospital or engage in a community outreach event, we'd love your support!