It's My Heart Book
It's My Heart is a resource book for patients and families affected by congenital heart defects that was developed by a dedicated group of doctors, nurses and parents in a collaborative effort spearheaded by The Children's Heart Foundation.
In plain, understandable language, It's My Heart provides descriptions of the types of CHDs a child may face, along with explanations of the various tests, surgical procedures, and treatments. It also contains helpful diagrams, a glossary of medical terms, and much more.
Book Order Information
It's My Heart is available free of charge to patients, families, and caregivers, with a minimal prepaid shipping and handling fee, in quantities of 1 or 2 books per order. To order your copy of It's My Heart, please click here.
Outside organizations and foundations may purchase the books at the publisher's price of $17.95/book plus shipping and handling. Please contact us at 847.634.6474 or email info@childrensheartfoundation.org to place orders. Please provide all necessary contact information so we may complete your order.
Shipments are currently made within the USA. For international orders, please email us.
Please allow 1 - 2 weeks for delivery.
You can view our It's My Heart book online here.
It's My Heart is available thanks to a generous contribution from the Northwestern University Dance Marathon 2011.
CHD Support Network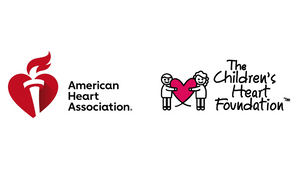 For support for parents of young children diagnosed with CHDs or adults living with a CHD, visit the American Heart Association's Support Network, in partnership with The Children's Heart Foundation. To join the conversation, click here.
Visit Me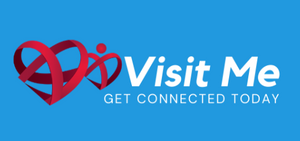 Sometimes patients, parents and caregivers need to talk to someone who has already faced a similar diagnosis, procedure or surgery, or has learned to live with heart disease or a congenital heart defect—someone who truly understands them. Now, you can request a "visit" from a trained volunteer who can listen and give support because they are patients, parents and caregivers themselves.
Visit Me is a way of connecting patients and their families with others who truly understand them because they have been there too. We know that these connections can make all the difference. Click here to learn more about the program and to schedule a visit.
The Heart of the Matter Documentary
"The Heart of the Matter" is the first comprehensive documentary on congenital heart defects ever produced for television. Written and produced by TMK Productions, Inc., in collaboration with The Children's Heart Foundation, the program examines all aspects of CHD: the most common birth defect in the world. Hosted by Golden Globe nominated actor Chris O'Donnell, "The Heart of the Matter" premiered on WTTW-Chicago on May 6, 2012 and was broadcast on more than 70% of all PBS stations across America.
Watch the full documentary here: