Running for Liam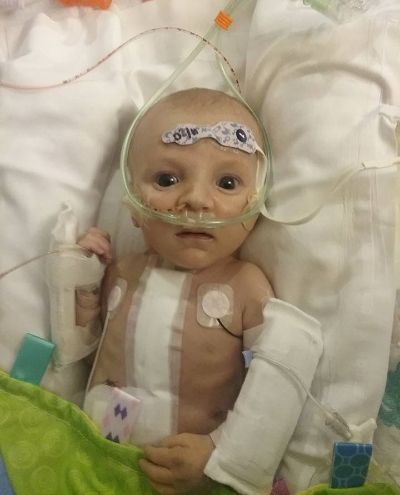 By: Katie Ward
My son Liam was born with Hypoplastic Left Heart Syndrome, a congenital heart defect, on October 1st, 2015. We learned about his diagnosis before he was born and were gifted the book, It's My Heart, by The Children's Heart Foundation. Neither my husband nor I knew much about heart defects until we were thrust into the world of CHD, so the book was a great tool to help educate us. 
Sadly, our sweet Liam passed away on December 6th, 2015 at 67 days young. He was the greatest joy in our lives and we miss him more than we can express. The Children's Heart Foundation is an organization dear to our hearts because of its mission to provide researching funding for CHDs. Liam's story is one example of how critically important and needed that research is.
Our hope is that someday, babies like Liam will live long, full lives and we believe the research funding that The Children's Heart Foundation provides can help make that possible.
Visit Katie's fundraising page here.
The Children's Heart Foundation recently funded a research project, titled "A Self-Growing Percutaneous Heart Valve Frame to Treat Congenital Heart Disease". The funds for this project came from the Liam Ward Fund, established by Colby Groom through The Children's Heart Foundation. Learn more here.