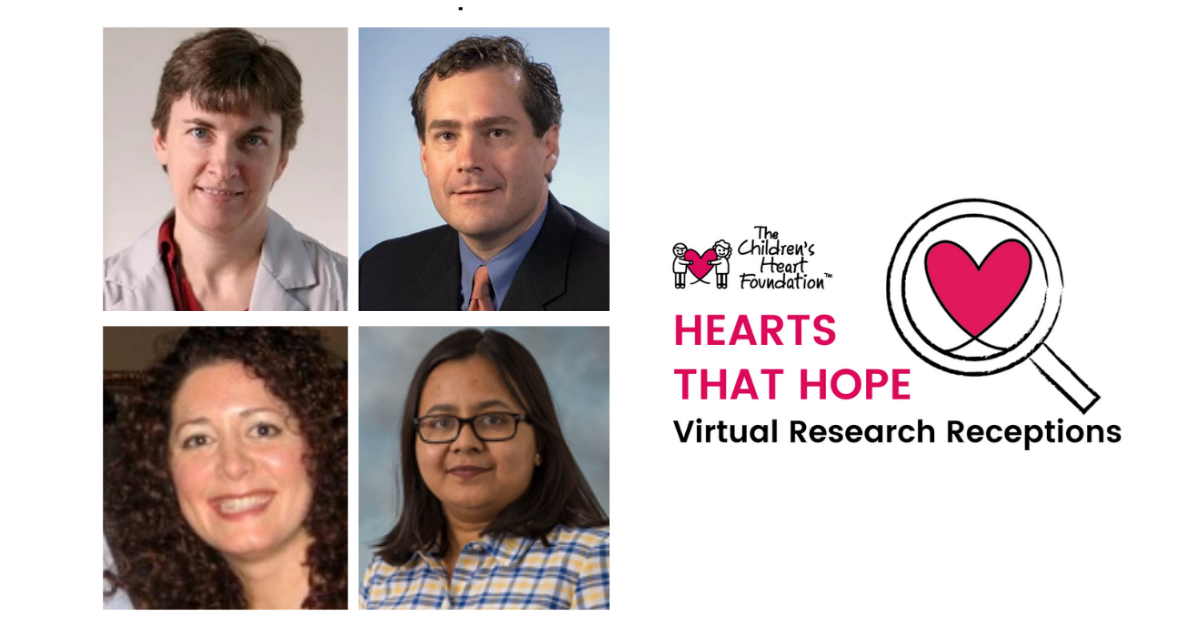 Support new CHD discoveries at the same time you're learning about them at our Hearts that Hope Virtual Research Receptions!
Experts cover the following topics this week:
JUNE 22: Kawasaki Disease, Leading Cause of Acquired Heart Disease
JUNE 23: Fontan Blood Pump (by its researcher, Dr. Mark Rodefeld)
JUNE 24: Trends/Research for HLHS & Impact on Critically Ill Cardiac Patients
JUNE 25: Diabetes During Pregnancy & Increased Risks for CHDs
Don't miss this rare opporunity to conenct with CHD experts and ask YOUR questions! Ticket sales support our research-minded mission. Click here to learn more and to purchase tickets.