Kathryn Osteen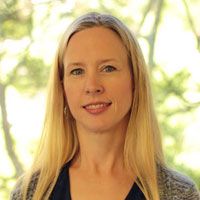 Kathryn Osteen, PhD, RN, CMSRN, CNE, is a Clinical Associate Professor at Baylor University Louise Herrington School of Nursing and an experienced cardiac intensive care nurse and nurse educator. Dr. Osteen holds a Bachelor of Science in Nursing and Master of Science in Nursing from Baylor University, and a Doctor of Philosophy in Nursing from the University of Texas at Arlington.
Having worked in the adult cardiac intensive care unit for over 20 years, she is very passionate about the congenital heart population. Kathryn was born with a bicuspid aortic valve. Due to the added stress of pregnancy on her body, surgery was needed to replace the aortic valve and to repair both the pulmonary valve and an aortic aneurism. Kathryn is very passionate about education, advocacy, and research for both adults and children with CHD. She is excited and honored for the opportunity to reach others through The Children's Heart Foundation.
Kathryn is currently serving as Regional Executive Leader of the Texas Region of The Children's Heart Foundation, and is highly dedicated to its mission.