Ashley Hurley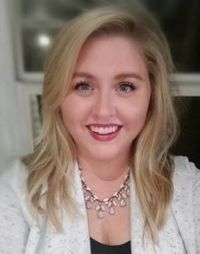 Ashley Hurley became involved with CHF in 2018 after a dear friend, who is a Heart Warrior, was
volunteering with the CHF Texas Region council. Since that day, she has continued to learn the impact
CHDs have on the child along with the emotional and financial impact it has on the family.
She's fallen in love with the Heart Warriors and Heart Angel families and uses that to fuel her personal
mission to bring awareness to those who are unaffected by CHDs. She believes this allows the Heart
families to continue spending their time and resources on their loved one, while WE, the outside
community can walk alongside them to raise funds and promote awareness for CHD Research.
She has been an advocate for local foundations for years and strives to bring health issue awareness by
participating in fundraising runs and donating within her community. Ashley has a huge place in her
heart for children and remembers her early childhood days of going to the hospital on Christmas
evening to bring presents to the admitted kids.
She's excited to use her background experience of event planning, team building activities and overall
organization skills to help serve The Children's Heart Foundation and is humbled to be the Texas Region
Leader.