Helen Vitale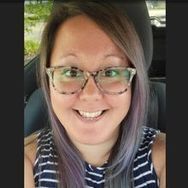 Helen Vitale is a small town girl from Central Wisconsin, amateur photographer, wife and mother of 3. Before becoming an Administrative Assistant for a counseling center where she lives, she use to be a manager of an in home caregiving company. Her passion for caregiving is largely credited to her youngest being born with multiple Congenital Heart Defects (DORV, VSDs and PS).

When Isabella was diagnosed in utero, Helen began to do a lot of research on CHD and that is when she found The Children's Heart Foundation. Helen attended her first Congenital Heart Walk in Chicago in June of 2013. Later that fall, Isabella, had her first open heart surgery at Children's Wisconsin in Milwaukee just a couple weeks before turning 1 year old. It was expected that Isabella would have 3 to 4 more surgeries as she grows with the next one being around age 4. Isabella is now 10 years old and still holding off on that second surgery!

Helen and her family have attended many Congenital Heart Walks and events over the years. From those she has made special connections with other CHD families. She is overly excited to become part of the CHF Minnesota/Wisconsin Regional Advisory Council to continue spreading awareness and help other families who are going through similar struggles she has faced thus far.