Chase Hughes, the (W)hole Hearted Ninja
By: Chase Hughes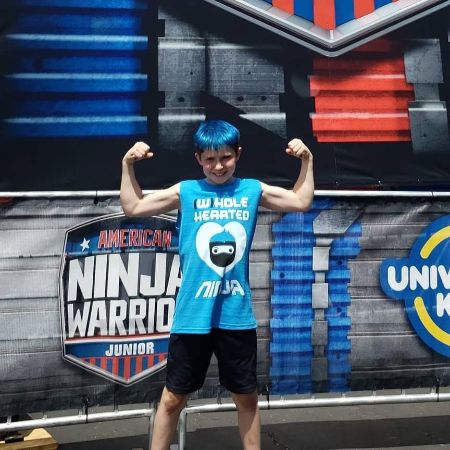 My name is Chase Hughes and I was born 11 1/2 years ago with a congenital heart defect called "Pulmonary Atresia with Ventricular Septal Defect". It includes a failure of the pulmonary valve to develop and an underdeveloped right ventricle with a hole in the ventricle wall. As a result, the blood is not delivered to the lungs correctly and does not become oxygenated. It is fatal if not corrected.

At nine days old, the doctors decided that my heart was large and healthy enough to undergo the surgery to repair the valve and hole. I spent another three weeks in intensive care with various medications while my body took to the surgery, and the doctors determined that it was a success. I have annual checkups with my pediatric cardiologist, Dr. Kyser, and in my mid-teens I will need a follow-up surgery to adjust the pulmonary valve to my larger heart.

I was told that I would be able to do most everything a normal child would be able to, the exception being extreme cardiovascular activities such as professional football, competitive swimming, etc.

However, over the past 3 years I have been doing American Ninja Warrior and competing in competitions nationally. This past summer, my dream came true and I was selected to compete on the kids TV show American Ninja Warrior Junior, which is set to air late this year/early next year on Universal Kids! My ninja and heart warrior name is The (W)hole Hearted Ninja - because I was born with a hole in my heart and I put my whole heart into ninja warrior!

Raising funds for congenital heart defect research is critically important and personally very meaningful to me. I am happy to be supporting The Children's Heart Foundation and continued CHD research by participating in the Congenital Heart Walk series. My family members and I will be walking at 3 Congenital Heart Walks this year and can't wait to walk again in 2020!