Why I'm Running the 2019 TCS NYC Marathon for The Children's Heart Foundation
By: Nicolle Macias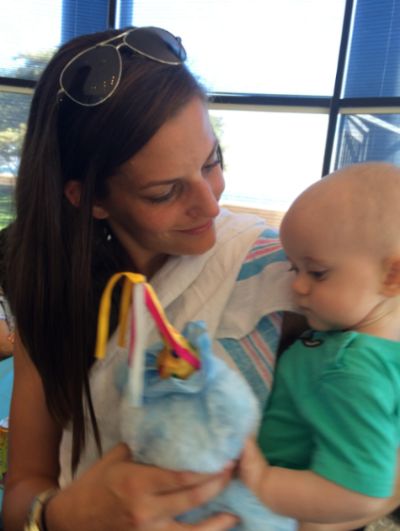 I am running the 2019 TCS NYC Marathon in loving memory of my nephew Kane. Kane represents 1 in 110 babies born with congenital heart defects (CHDs) each year. Kane, our heart warrior, fought his battle with CHD with a smile on his face. Kane's bright blue eyes and smile helped shine light and spread joy to everyone around him. 
Kane overcame many obstacles in his 16 months of life. He sustained five surgeries to repair the mitral valve in his heart. Although the fifth attempt was successful in healing the mitral valve, he suffered seizures during the recovery period which resulted in a traumatic brain injury. We broken-heartedly lost Kane on January 16, 2016.
Kane's story has motivated me to run with The Children's Heart Foundation. I have always wanted to run the NYC marathon and I'm honored to join forces with The Children's Heart Foundation to help spread CHD awareness. Running has kept our family intact through the struggles of Kane's heart defect. Every donation brings hope to the solving the mysteries of CHD. Kane and all heart warriors will be my guiding light through all five Burroughs of NYC.
Visit Nicolle's 2019 TCS NYC Marathon fundraising page here.