Nicole's Story
By: Nicole Escudero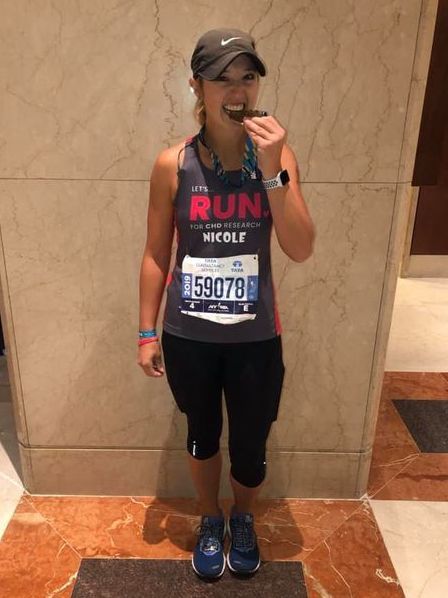 In December 1990, I was born with a congenital heart defect called tetralogy of fallot.  In September 1991, I had open heart surgery to repair the defects. 28 birthdays later, I have graduated from college, earned a Masters degree, and I am currently in my sixth year teaching Health and Physical Education, and coaching field hockey and softball. I am also a fitness enthusiast, avid runner, and a foodie!
Throughout my childhood, I was blessed to participate in many sports. After playing Division III softball, I peaked an interest in running. My competitive nature has helped me participate in four half marathons and other organized races. To celebrate my 26th "Heart-iversary," I ran the Walt Disney World Marathon, dedicating each mile to overcoming my heart adversity.  
I am grateful for my cardiologist, doctors, parents, sisters, family and friends for never treating me differently for having congenital heart disease. I am very lucky for the health I had as a child and the quality of life I maintain today as a healthy, 28 year old, Zipper Club member!
Every time I run, I am reminded of the young children and adults with congenital heart defects who may never be able to participate in physical exercise. I can only hope to be a positive example to demonstrate that our heart condition does not define us, but it is a part of who we are!
Nicole ran the 2019 TCS New York City Marathon on The Children's Heart Foundation's team.