Running for Graham
By: Matt McElroy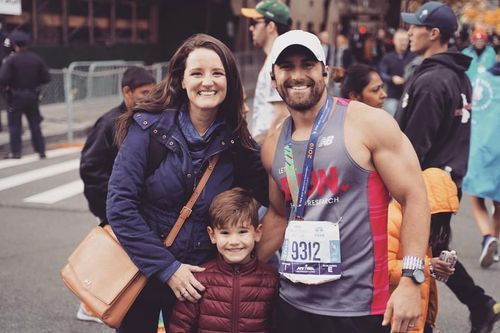 My son Graham was born in 2014 with a congenital heart defect (CHD) called Tetralogy of Fallot. We went through the emotional roller coaster that many CHD families do as we prepared for his open heart surgery at just 3 months old. Graham is now 4 and doing great, but will have to have another open heart surgery at some point to replace his pulmonary valve.
We're so thankful to the doctors and families that came before us and paved the path that allowed our son to live a normal life. Many CHD families can't share the same happy ending to their story though, and there's so much more we can do to understand and treat CHDs. It's my goal to help the families that come after us in any way I can.
Matt ran the 2019 TCS New York City Marathon on The Children's Heart Foundation's team.