Why I'm Running the 2019 TCS NYC Marathon for The Children's Heart Foundation
By: Katie Jansson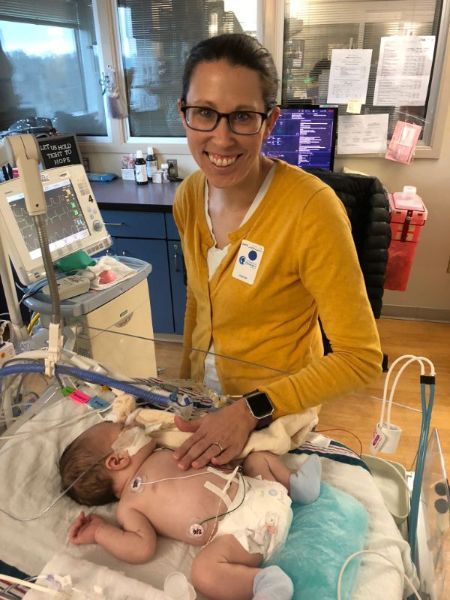 I am the proud aunt of Oliver Eugene Elijah Klintworth, a brave heart warrior. On February 6th, 2018, my sweet nephew Oliver was born with a complex CHD (double inlet left ventricle with cross-crossing ventricles and an interrupted aortic arch). In his short life, he endured two open heart surgeries, one emergency heart cath, pokes, prods, IVs, PICC lines, tests, scans, transfusions, CPR, ECMO, and the list goes on.
On March 24th, 2018, the world lost the bravest, most courageous little heart warrior I know. In his 47 days on this earth, Oliver managed to unite people in prayer, touch the hearts of people across the country, and change and impact many lives. Even though I miss Oliver desperately, I continue to be inspired and encouraged by him and his strength and bravery. Every time I face a challenge I think I cannot overcome, I think of Oliver and am reminded to live boldly. 
After walking through Oliver's heart journey with my sister and brother-in-law, I am more aware of the thousands of families who are impacted each year by CHD. Oliver's life has ignited a passion in me towards the 1 in 110 children who are impacted by CHDs. I am honored to be able to run my 3rd marathon in Oliver's memory while raising funds and awareness for The Children's Heart Foundation.
Visit Katie's 2019 TCS NYC Marathon fundraising page here.