Josiah's Story
By: Josiah's Mom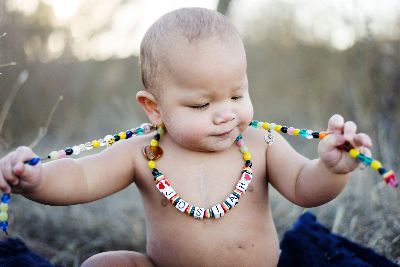 Josiah was born on January 25, 2017, unknowingly with Transposition of the Great Arteries, also known as d-TGA.  He was born 25 minutes away from Cook Children's, when he arrived by Teddy Bear Transport, his saturations were very low. My husband had to leave me, as I had a C-section, to drive across town to be with our son. I felt saddened and worried for our son. Once he arrived, the doctors wanted to immediately perform a septostomy to purposely put a hole in his heart where the blood could mix, as purple blood is better than blue blood. Through a phone call, I was told that this procedure could take his life, but was very necessary to save his life. The procedure went well and I received the call that it was successful.
The next morning, I checked myself out of the hospital to join Josiah at Cook Children's. There, my husband and I were welcomed by a God-sent staff. The nine days leading up to Josiah's surgery were terrifying and painful, wondering if and when he would be strong enough for his life-saving surgery, while recovering from my own surgery. Josiah endured his OHS on February 3, 2017 at just nine days old. It was an almost unbearable 8 hours. Our heart warrior was no longer a hazy purple but had a beautiful pink tone.
We are forever grateful to our Lord for his mercy, love, and grace. We are also grateful for amazing people like Dr. Vincent Tam, Dr. Victor Levy, Dr. Annie Yi-An Chi, Dr. Susan Davis, Dr. Lane Lanier, Nurse Alyssa who cared for our son his first 3 critical nights in the NICU, Nurse Danny who prepared us for our trip home, and many other nurses in the NICU. Respiratory Therapist Paul Mueller who always made sure Josiah's lungs were strong enough for endurance. Nurse Joshua who graciously gave us the updates during the critical 8-hour surgery. Nurses Collin, Pauline, and Rebecca in the CICU for caring for our little guy in the aftermath. We are forever grateful to God and to Cook Children's for having the opportunity to love this heart warrior miracle every moment we are given.