James' CHD Story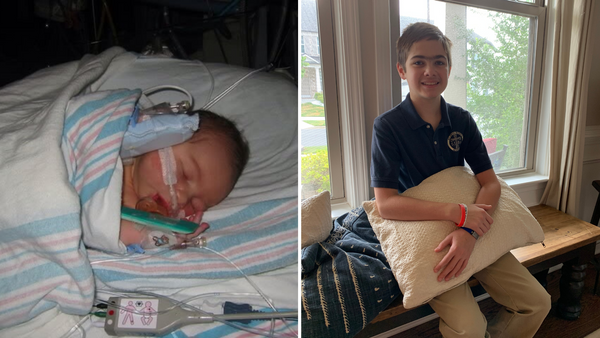 By: Lauren Cadle
My son, James, was born with Aortic Stenosis, Coarctation of the Aorta, with a bicuspid valve. We weren't aware of his defects prior to his birth. 
He spent weeks in the hospital, with many doctors giving us a very bleak outlook. However, our miracle warrior fought every step of the way. Not only did he come home healthy, but he managed to make it to age 13 before needing a valve replacement (we had been told he'd be lucky to make it to age 2). 
Being a teen, heading in for open heart surgery, especially during a pandemic, is pretty daunting. We've never heard a single word of complaint. He's braved every tough moment, showing his true character of kindness and strength. He is truly our hero. 
The treatment of CHDs has come such a long way. I want to do everything I can to bring light to the most common birth defect, and give it the funding it deserves. Knowing my mom and my son both have CHDs, makes it even more important to me.