Why I'm Running the 2019 TCS NYC Marathon for CHF - Chris's Story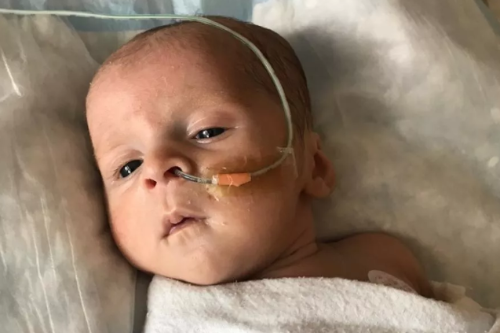 By: Chris Ruddy
I am running the 2019 NYC Marathon and raising money for The Children's Heart Foundation in memory of my son, Ben.
Ben was born, emergently, five weeks early, due to heart failure caused by a congenital heart defect. He spent his entire short life (May 4th, 2018 - January 2nd, 2019) in the ICU. He underwent many open-heart surgeries--scheduled and emergency--including a valve replacement in June and a heart transplant in October.
Ben's strength and bravery were an inspiration to everyone who knew him, and he touched many lives both in and out of the hospital. He loved stories, music, and his many blankets and lovies. Even though Ben's life was short, he was constantly surrounded by so much love from everyone who cared for him.
Even though I qualified for the marathon on my own, I decided to run for The Children's Heart Foundation to raise money for CHD research, in hope that future babies will not have to go through what Ben went through.