"I have a heart that hopes"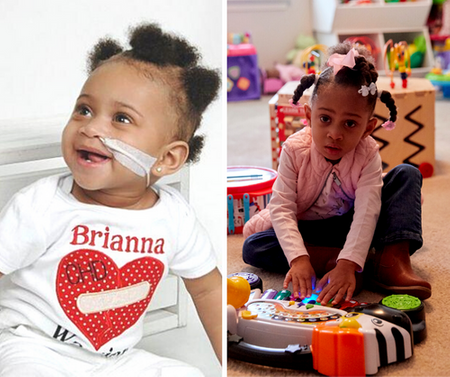 By: Shelly Bason
Our daughter, Brianna Savannah, was born in 2017 with a rare congenital heart defect, Double Outlet Right Ventricle (DORV), as well as Ventricular Septal Defect (VSD) and transposition of the great arteries (TGA). I learned about The Children's Heart Foundation when Brianna was just 7 months old through her Cardiology team at Sibley Heart Center and immediately my family became involved during the Atlanta Congenital Heart Walk in 2018.
My husband Brian and I met the founder Betsy Peterson that year and were touched by her sharing the mission and history of The Children's Heart Foundation through her personal story. It was a game changer and I knew then as a first-time Mother, that I was not alone with all of the feelings I had and concern for raising a child with a CHD and that there was HOPE with this organization!
The Children's Heart Foundation has been a blessing to my family. It has allowed me to become further educated on CHDs and served as a way for us to connect with other heart families in our local community. Most of all, The Children's Heart Foundation was a beacon of light for me and gave me hope and the courage and confidence to share the awareness of CHDs with our family and friends.
The Children's Heart Foundation gives me a "Heart That Hopes" that we will fight CHDs through continued research to see kids like Brianna live a longer and healthier life. Today, Brianna is a beautiful active toddler after only one heart surgery and we excitedly look forward to her team's annual participation during the Atlanta Congenital Heart Heart Walk in honor of our thriving heart warrior.