"There are so many children who wouldn't be here if not for research"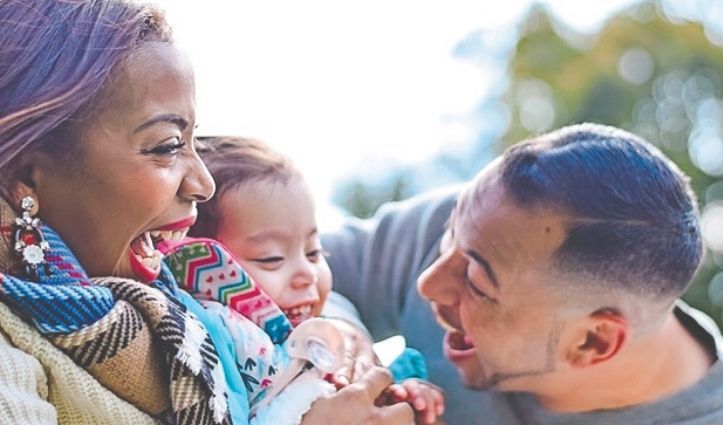 Meet Avery Grace. This little heart warrior from Chicago has already been through five open heart surgeries, including a recent heart transplant, and has spent a total of 18 months at Ann & Robert H. Lurie Children's Hospital of Chicago. And she just turned four years old.
"There has not been a lot of fun in her short life because we have been too busy fighting for it," says her mom, Tawanna Nishibayashi.
At their 20-week ultrasound, Tawanna and husband, Brett, learned their daughter had hypoplastic left heart syndrome (HLHS), a serious congenital heart defect in which the left side of the heart does not form correctly.
HLHS is one of many different types of congenital heart defects (CHDs). As the nation's most common birth defect, CHDs impact one in every 110 babies born each year. Of those, 25% will have a critical CHD requiring one or more surgeries in the first year of life.
"When you get a diagnosis, you don't know exactly what it will mean for your child, and you go into crisis mode," Nishibayashi says. "But on the other side of the tears, you summon your inner strength to face your new reality. You learn to research your child's defect and advocate for them in all phases of their life."
Nishibayashi discovered The Children's Heart Foundation, a Chicago-based national nonprofit organization with a single mission to advance the diagnosis, treatment, and prevention of CHDs by funding the most promising research.
While there are many worthy heartrelated causes, Nishibayashi advocates for The Children's Heart Foundation as volunteer director for its Illinois region. Here's why: "My biggest priority is what will not only help keep my child alive, but really thrive. The Children's Heart Foundation gives her a foundation of research that gives her a chance at a longer, better life."
The Children's Heart Foundation raises money to support this important research through its national Congenital Heart Walk series plus Chicago-based events like Hearts at Play and Red Tie Ball.
"There are so many children who would not be here if not for research funded by The Children's Heart Foundation," Nishibayashi says. "It's a lifeline for heart families like mine."
As seen in the Chicago Tribune's 2020 Guide to Giving.