Why I Ran the 2019 TCS NYC Marathon for The Children's Heart Foundation
By: Allison Longest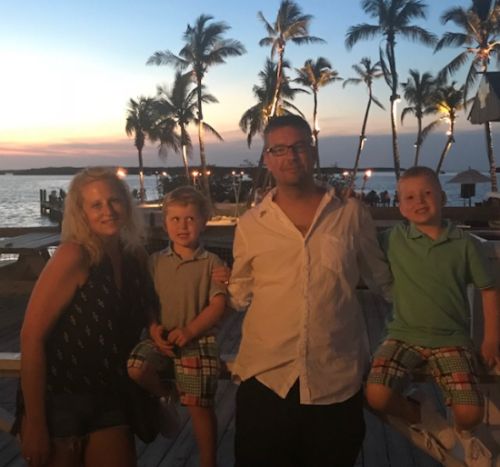 My journey into the CHD world began in 2013 when my youngest son Zachary was born. Moments after he was born, a nurse noticed he had a very strong heart murmur. He was born with Aortic Stenosis with a Bi-cuspid valve and a VSD. The next 2 weeks were a blur. We learned on Christmas Eve that our 2-week-old baby would need open heart surgery immediately. After 2 long weeks at Riley Children's Hospital in Indianapolis, we were able to bring our sweet boy home. 
Fast forward to now and to look at him, you would never know he has a CHD. He is your typical rambunctious 5-year-old and we are so happy for that. He is thriving now, but we know it is only a matter of time that he will need further surgeries. This is the reason my husband and I are passionate about raising money for The Children's Heart Foundation. The numbers are staggering, as almost 1 in 110 babies are affected by CHDs, and yet I knew little to nothing about them prior to my son's birth.
Running a marathon has always been on my bucket list. I have ran many half marathons, but this will be my inaugural full. I am so excited to have this opportunity to not only check this goal off of my bucket list, but to do so while raising money for an organization and cause that I am so passionate about.
Visit Allison's 2019 TCS NYC Marathon fundraising page here.