Why I'm Running the 2019 TCS New York City Marathon for CHF - Allison's Story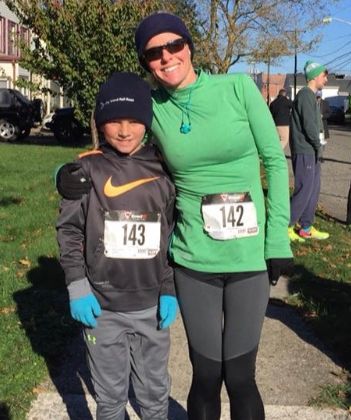 By: Allison Razzano
In 2007, we found out my son had a congenital heart defect (CHD) when he was 1 month old. He was suffering from congestive heart failure due to a Large VSD.  It was a very scary time in our lives: tons of doctors visits and varying medication to essentially keep him alive.
Although it was scary, his doctors had a solid plan. Once my son weighed enough, he had his open heart surgery at 11 weeks old. His VSD was successfully closed and now he is a healthy 12- year-old. No meds and no restrictions.
Our family is so thankful that we were able to get the help that we received to save our son.

More families need to hear that their child can live a long, healthy life. I plan to again raise funds for The Children's Heart Foundation to help make that a reality.
In 2014 I ran the NYC marathon and raised $3,000 independently for The Children's Heart Foundation and I am excited to do it again!
Visit Allison's 2019 TCS NYC Marathon fundraising page here.