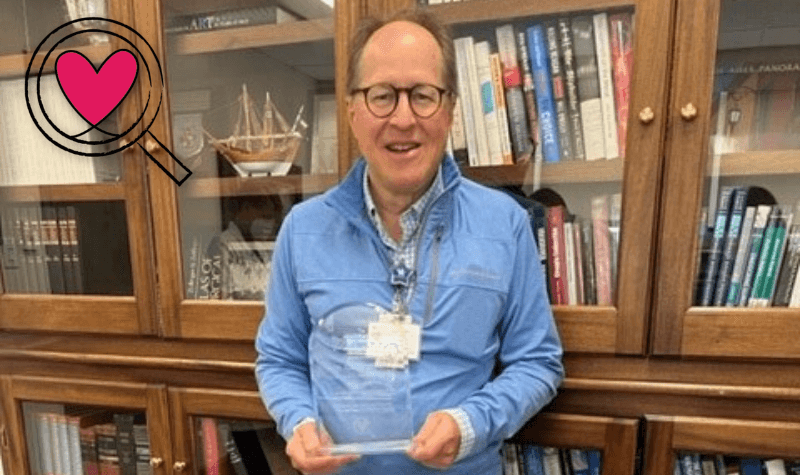 We are proud to honor Dr. Carl Backer (of UK Kentucky Children's Hospital) for 26 years of dedicated service to The Children's Heart Foundation.
Dr. Backer was a member of our esteemed Medical Advisory Council for 26 years, which included serving as the chairman of the MAC, and helped move our mission forward with his leadership. On Friday, he was presented with an award to commemorate his service to the Foundation.
"The Children's Heart Foundation has meant so much to me over the years – the award is truly appreciated. I still remember sitting with Betsy Peterson in my office when she came to me to discuss the idea of creating the Foundation – amazing success!" Backer said.
THANK YOU, Dr. Backer, for everything you've done, and continue to do, to better the lives of those living with congenital heart defects.