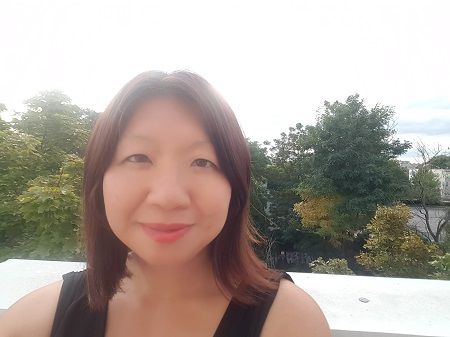 Dr. Kathryn Osteen, an adult CHD survivor and a member of The Children's Heart Foundation's Board of Directors, interviewed Dr. Ai Wern Chung, whose research was selected for the most recent round of funding from the Congenital Heart Defect Research Awards, co-funded by the American Heart Association and The Children's Heart Foundation.
"I had the distinct pleasure to discuss with Dr. Chung her research project co-funded by The Children's Heart Foundation and the American Heart Association, entitled: Exploring information transport in structural networks as an MRI biomarker for altered brain organization in adult CHD.
 Dr. Chung is a post-doctoral researcher at Boston Children's Hospital, Harvard Medical School who traveled from the United Kingdom (UK) to continue her research in neurodevelopment. Interestingly, Dr. Chung began her career by completing a Computer Science degree from Royal Holloway, University of London, UK. After this degree, she followed what sparked her interest: medical physics and neuroimage processing. She wanted to do something that mattered and obtained a research assistant position in the Stroke and Dementia Unit at St. George's University of London, then a post-doctoral research position with the Biostatistics Group at the Centre for the Developing Brain at King's College London, UK. Dr. Chung is drawn to this research area due to the unknown effect CHD has on brain development and function. Her previous research work with mapping brain networks relating to mild traumatic brain injury, stroke, and small vessel disease in aging, has led to her current post-doctoral fellowship appointment and CHD-specific research."
Kathryn tells us more about Dr. Chung's research here.