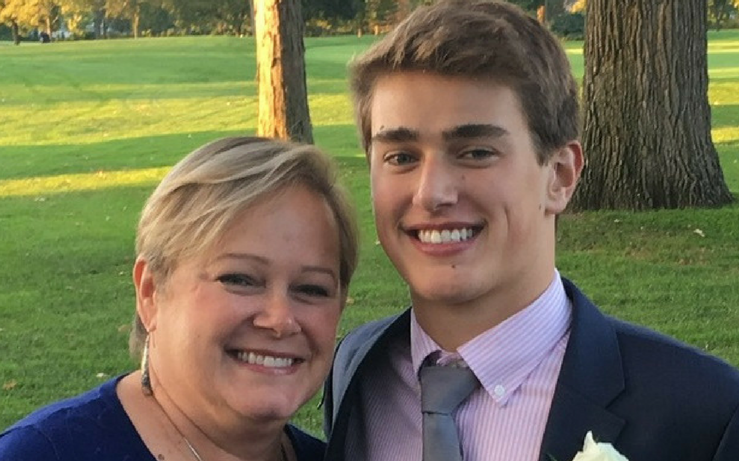 Please join us in giving a warm welcome to Martha Hauber, The Children's Heart Foundation's new National Board Chair! Martha has been active with CHF since 2005 in various roles, most recently serving as President and Treasurer of the CHF Illinois Chapter. Martha has a Bachelor's of Science in Accounting and Finance from Northern Illinois University. As a CPA, she spent 5 years in public accounting with Grant Thornton.
Martha's passion for CHF emanates from personal experience on the importance of CHD research. Martha's sister, Anna Marie, was born with a critical CHD during a time when there were no treatment options available for "blue babies". She lived only 3 days. When Martha's son Drew was born some 35 years later, thanks to advancements in CHD research, there were options for babies born with the critical CHD. Drew has had 3 open-heart surgeries and 8 cardiac catheterizations, and despite these obstacles, he is thriving college student today.
We also want to take this time to thank Tamara Thomas for her passion and dedication to The Children's Heart Foundation during her tenure as CHF's National Board Chair. During her tenure, she spearheaded CHF's Strategic Plan from conception to implementation and received the organization's prestigious Founders Award in November for her significant contributions to CHD research funding and the CHD community.
On Martha taking on the role, Tamara says, "I am so thrilled to "pass the baton" to Martha as National Board Chair! After serving 5 years with such a great team at CHF, I l know that Martha is the perfect person to lead the organization into its next chapter. We are poised to fund more and more research as we are implementing our Strategic Plan, building on our great staff, working with our amazing volunteers, and improving our efficiencies. Martha's attention to detail, tireless work ethic, and background with the Chapters and the National Board make her especially qualified and perfect for this role. Thank you so much Martha, we are all so excited to have you leading our foundation!"