Wendy Nembhard, PhD, MPH, FACE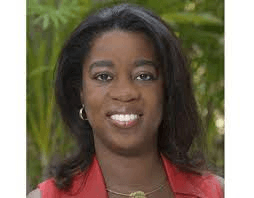 Dr. Wendy Nembhard is a perinatal epidemiologist, the Chair and an Associate Professor of the Department of Epidemiology at the University of Arkansas for Medical Sciences (UAMS), Fay W Boozman College of Public Health. She is also the Interim Section Chief and an Associate Professor of the Birth Defects Research in the Department of Pediatrics, UAMS College of Medicine and Arkansas Children's Research Institute. She is also the Director and Principal Investigator of the CDC-supported Arkansas Center for Birth Defects Research and Prevention, and the Scientific Director of the Arkansas Reproductive Health Monitoring System (ARHMS), the statewide population-based birth defects surveillance program.

Dr. Nembhard has more than 18 years of experience conducting population-based birth defects research. Her research interest includes the causes of birth defects – with specific emphasis on congenital heart defects, as well as the long-term outcomes among children with birth defects. She is also conducts research on fetal exposures and their role in developing adult chronic disease, causes of fetal and infant mortality, and racial/ethnic disparities in perinatal outcomes.