Titus Chan, MD, MSCI, MPP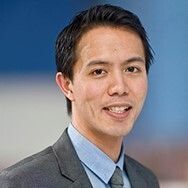 Dr. Chan is a pediatric cardiac intensivist and cardiologist at Seattle Children's Hospital and is an Assistant Professor in the Department of Pediatrics at the University of Washington School of Medicine.
Dr. Chan earned his MD at the University of Alberta in Edmonton, Alberta, Canada. He completed his pediatric residency, pediatric critical care medicine fellowship and pediatric cardiology fellowship at Primary Children's Hospital and the University of Utah in Salt Lake City, UT. During this time, he also obtained an MS in Clinical Investigation and a Master of Public Policy from the University of Utah. He worked as a pediatric intensive care registrar at Birmingham Children's Hospital in Birmingham, UK before moving to Seattle to join Seattle Children's Critical Care Medicine Division and the Heart Center. He is board certified in pediatric critical care medicine and pediatric cardiology.

Dr. Chan enjoys caring for children of all ages with all types of congenital and acquired heart diseases in both the Cardiac Intensive Care Unit and Seattle Children's Heart Center outpatient clinic. He has specific research interests in health policy, health economics, and the socioeconomic effects of critical illness and cardiac care.