Robert "Jake" Jaquiss, MD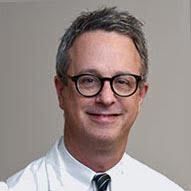 Robert "Jake" Jaquiss, M.D., is Division Director of Pediatric and Congenital Cardiothoracic Surgery and Co-Director of The Heart Center at Children's Health in Dallas, TX. He is also a Professor of Pediatric Cardiothoracic Surgery in the Department of Cardiovascular and Thoracic Surgery and Professor of Pediatrics at UT Southwestern. Prior to transitioning to Dallas, Dr. Jaquiss led the pediatric cardiac surgical program at Duke.  Early in his career, he was an attending congenital heart surgeon with Dr. Jim Tweddell at the Children's Hospital of Wisconsin.
Dr. Jaquiss has extensive clinical research experience as an internationally recognized pediatric heart surgeon, having authored more than 100 research articles about pediatric heart surgery.  He holds leadership roles in several national/international organizations, and serves on the editorial board for several scientific journals.