Rachel Ndembera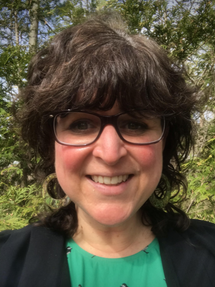 Science/Research Coordinator K-12, CHD advocate, Founder Sloane's Ride

Rachel Ndembera is a mother of twins, one of whom is an angel warrior who passed away due to complications associated with congenital heart disease in 2017. She and her husband founded Sloane's Ride, a cycling event designed to raise awareness and funds to support congenital heart disease research.
Rachel is a first generation American who grew up with an appreciation for science and is currently working as the Science/Research Coordinator K-12 at Middle Country Central School District on Long Island. She earned a degree in Geology and Astronomy from the University of Colorado, Boulder and discovered a passion for teaching while serving in Botswana as a Peace Corps Volunteer. Upon returning to the United States, Rachel earned a Master's in Teaching from Stony Brook University. She had the privilege of teaching a variety of science courses as well as leading the robotics program at a public secondary school in Harlem, NY. While teaching she completed an advanced certification program in School Building and District Leadership through a Collaborative Leadership to Advance School Success partnership between New Visions for Public Schools and Hunter College. Currently she is enrolled in a doctoral program at Stony Brook University. Her research focuses on longitudinal analysis of subject matter knowledge of beginning STEM teachers in the United States. Rachel is committed to promoting equity, diversity, and inclusion in the STEM fields and is honored to work with the Diversity, Equity, and Inclusion Task Force.