Christine Nazareth-Haupt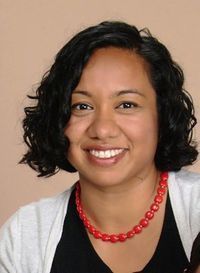 Mom of a Heart Warrior, Occupational Therapist, CHD Advocate
Christine is a first generation American born Indian. Her ethnic and cultural background has always given her the first hand experience of understanding who people are and their journeys are so much deeper than what the eye first sees and the mind may first think. This has placed importance on breaking down stereotypes, embracing differences, and ensuring an inclusive, diverse, and equitable environment for all. 
Christine is a mom (a bio mom, heart mom, and stepmom) of 4 who resides in the metro Detroit area of Michigan.  
This journey our family is on with our youngest son has made us realize the significance of the resources we have utilized during our toughest moments, as well as the importance of pediatric cardiology research done by the Children's Heart Foundation, which directly affects the time we have with our heart warrior. 
Christine received her Bachelors of Kinesiology and a specialization in health promotion in 2007. She pursued and completed her Masters of Occupational Therapy in 2012. She is an occupational therapist in a local hospital. She has also recently gone into the field of pediatric occupational therapy, where she gets to use her skills and personal experience to help other medically complex children as well as their families.