Tawanna Williams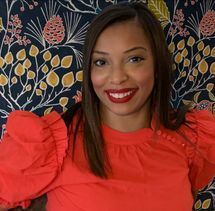 Owner/Lead Consultant at Race Equity Solutions, LLC
CHD Advocate, CHF Board of Directors, CHF Medical Advisory Council

Tawanna is the Co-chair of The Children's Heart Foundations Diversity, Equity, and Inclusion Task Force. She is founder/lead consultant at Race Equity Solutions-specializing in policy, organizational structure, and organizational culture overhauls. Race Equity Solutions offers coaching, mentoring, and consulting in community with organizations, companies, and social justice leaders to transform beliefs, assumptions, behaviors, strategies, and organizational structures. Tawanna is the creator and host of the Broken Open Podcast. She is a freelance writer, speaker, certified professional coach, and advocate for racial disparity and congenital heart defects. Tawanna serves on the National Steering Committee for the nonprofit One Institution- a nonpartisan civic enterprise that improves public understanding of social justice movements and political discourse. She is a partner in Diversity, Equity, and Inclusion for several nonprofits within the cardiology arena. Tawanna is a heart mom of a 4 year old heart transplant recipient who has survived 5 open heart surgeries. Tawanna is a contributing writer for Urban Magazine and infuses her passion for diverse environments with equity and inclusion for all in everything she does.