The Mind and Heart Connection: The Women at the Heart of Research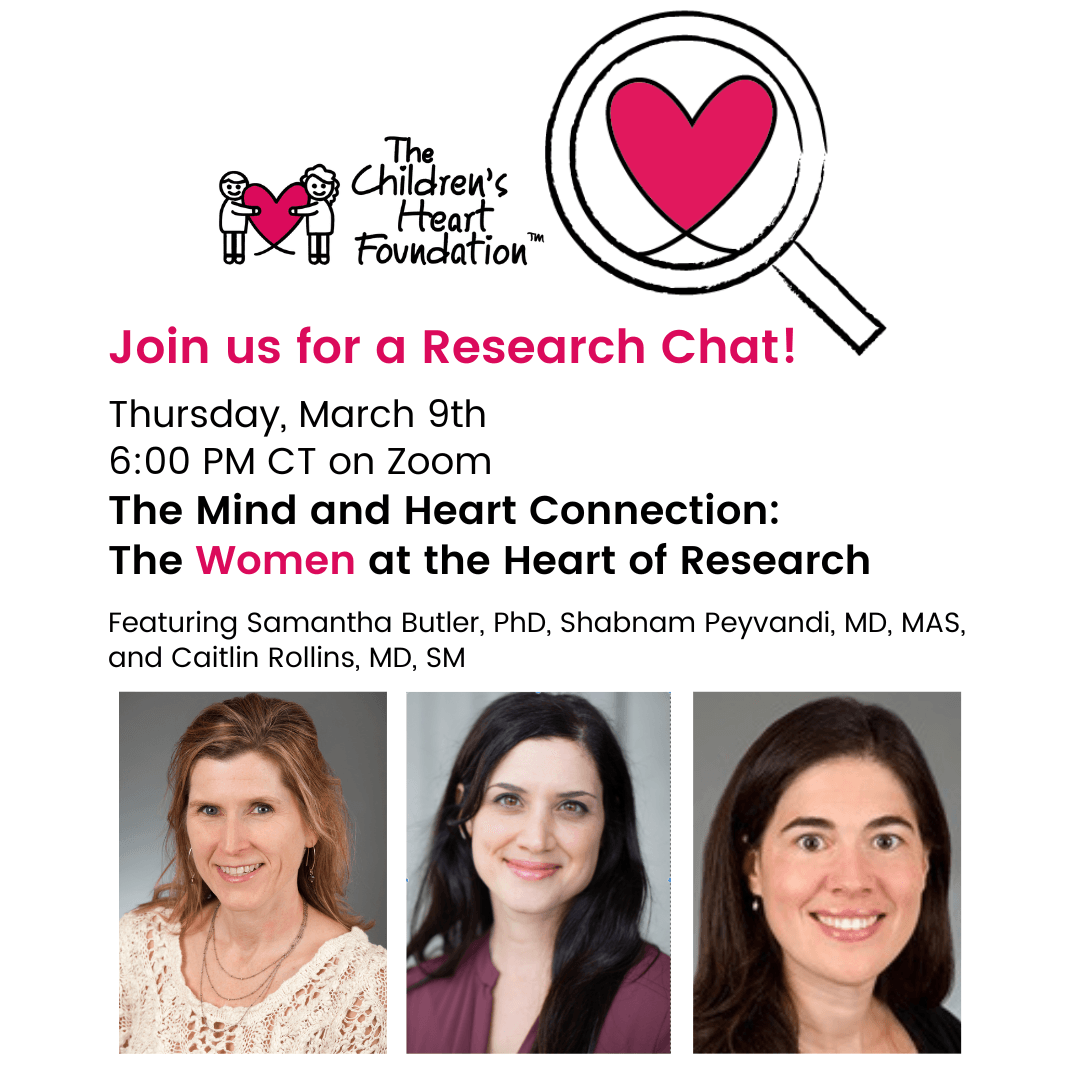 March is Women's History Month and what better way to celebrate than to join us for a research chat featuring THREE women leaders in the field of congenital heart defect (#CHD) research?! Join us on March 9th for a Research Chat with Dr. Samantha Butler (Boston Children's Hospital), Dr. Shabnam Peyvandi (UCSF Benioff Children's Hospitals), and Dr. Caitlin Rollins (Boston Children's Hospital) as they discuss their areas of research - psychology (Butler), cardiology (Peyvandi), and neurology (Rollins) - which all focus on the long term well-being of babies and children with CHDs.
Join us for exclusive discussion and Q&A! Register in advance.