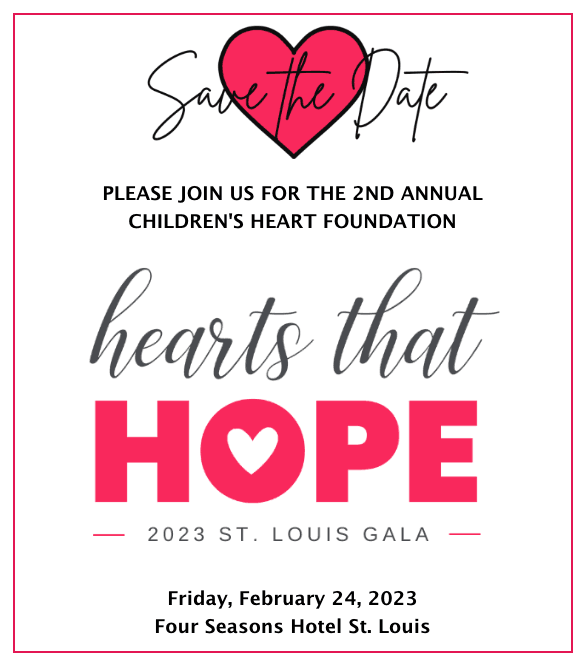 Save the date for the 2nd annual Hearts that Hope Gala!
This inspiring event calls on guests to support our mission: to advance the diagnosis, treatment, and prevention of congenital heart defects (CHDs) by funding the most promising research.
Join us for cocktails, fine dining, and live entertainment, to honor those affected by CHD's and celebrate the clinicians working tirelessly to improve the lives of those with CHD's.