5th Annual Hearts & Vines Wine Tasting Event (California)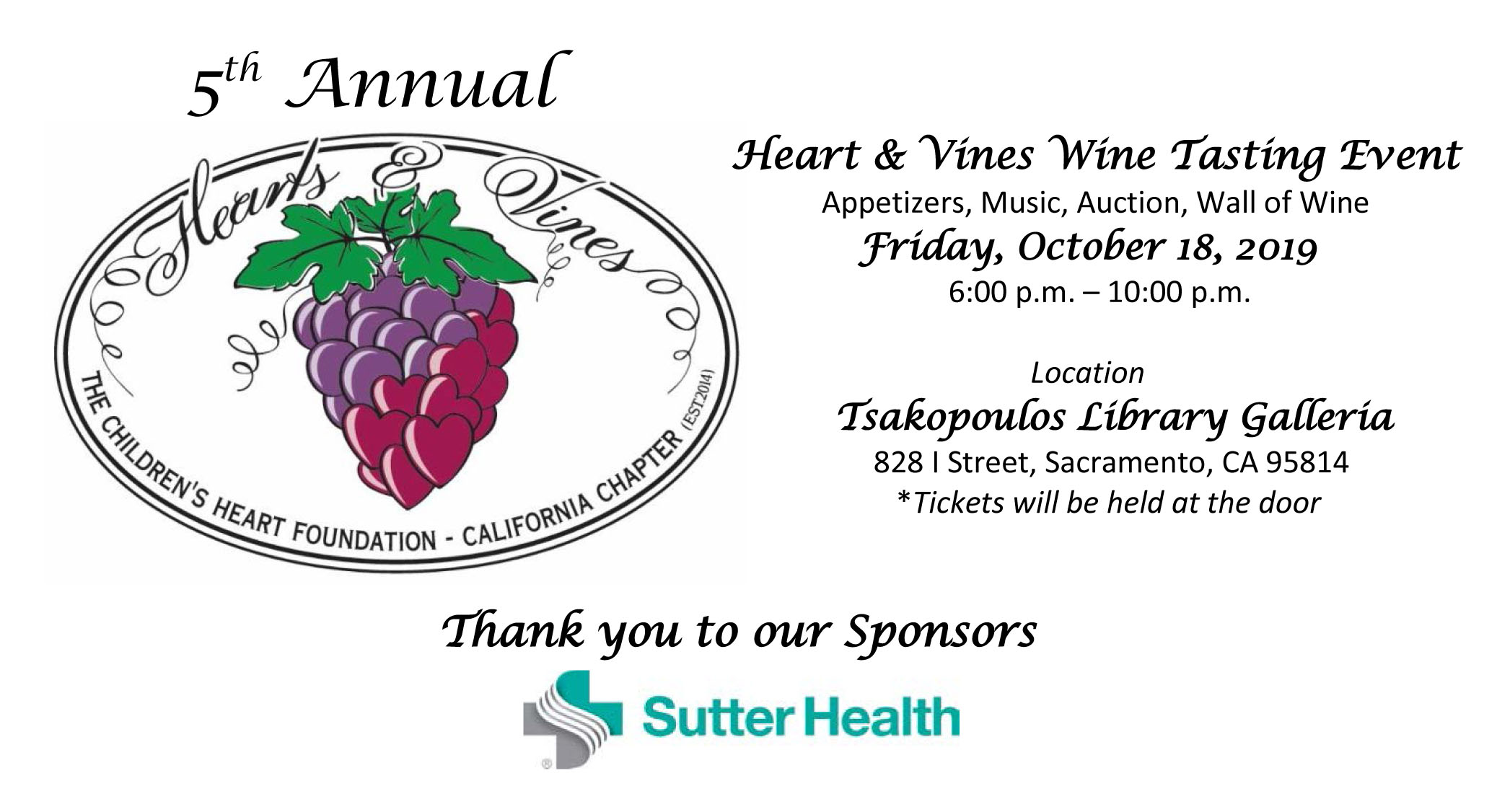 The 5th annual Hearts & Vines Wine Tasting Event and Silent Auction is The Children's Heart Foundation California Region's premier fundraising event. This event features wineries, restaurants and caterers from the local area as well as amazing speakers including Pediatric Cardiologists, Adults and Children with CHDs, Researchers, and more! This event raises money to fund life-saving congenital heart defect (CHD) research.
Come and join us, taste some wine, enjoy some food, take home items from the auction, and help save lives! We look forward to seeing you there!