Night at Fenway Park with The Children's Heart Foundation (Massachusetts)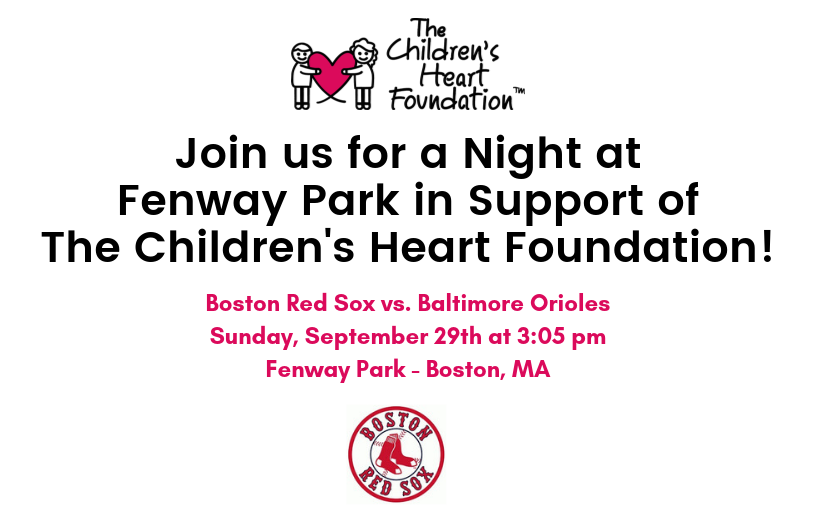 Join The Children's Heart Foundation for a night of baseball at Fenway Park! We have 50 tickets available for purchase! Proceeds from tickets sold will support The Children's Heart Foundation's mission of funding life-saving, life-changing congenital heart defect (CHD) research. We'll meet as a group to distribute tickets and meet one another from 2 - 3pm at Cheeky Monkey Brewing Co across the street from Fenway (3 Lansdowne St, Boston, MA).
We are also selling special t-shirts for this event that everyone can wear to the game! Please purchase your shirts by September 12th. The shirts will be shipped directly to the buyer before the game. All proceeds from t-shirt sales will also benefit congenital heart defect research. Even if you can't attend the game, you can still purchase a shirt!
Questions? Contact us at chfnewengland@childrensheartfoundation.org