Los Angeles Congenital Heart Walk (California)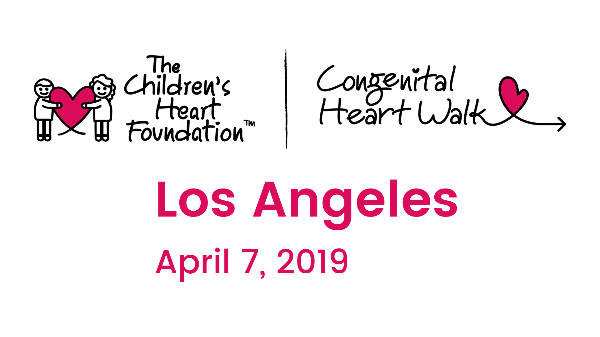 Join us as we walk to raise money for CHD research in Los Angeles!
Event Venue: Griffith Park - Crystal Springs Reserved Pads
Event Date: April 7, 2019
Event Address: 4730 Crystal Springs Drive, Los Angeles, CA 90027
The Day's Schedule:
Venue Opens: 8:00 a.m.
Registration Opens: 8:00 a.m.
Pre-Event Activities Open: 8:00 a.m.
Announcements and Remarks: 8:30 a.m.
Walk Starts: 9:00 a.m.
Family Fun and Activities: 9:45 a.m. - 1:00 p.m.
Event Ends: 1:00 p.m.