Hearts at Play (Illinois)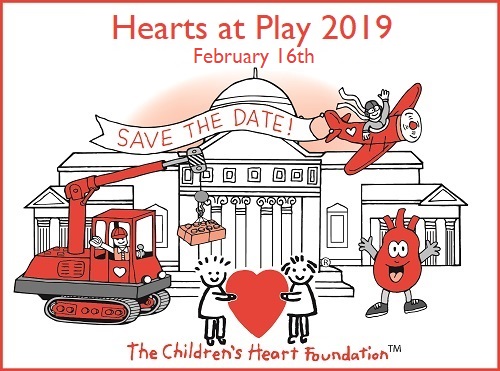 Spark your imagination and indulge your curiosity in the Museum of Science and Industry's engaging exhibits this February! Feel the power of weather in Science Storms! Plunge to the depths of our planet in the Coal Mine! Unearth the magic of Numbers in Nature! Discover what makes your heart tick in the Virtual Heart!
With a delicious buffet, silent auction for the adults, raffles for the kids, entertainment for all, and the opportunity to mingle with other wonderful families, Hearts at Play 2019 promises to be an unforgettable evening for you, your family, and friends! Best of all, proceeds benefit The Children's Heart Foundation and their mission to fund the most promising CHD research!