Why I'm Running the Los Angeles Marathon - Lloyd's Story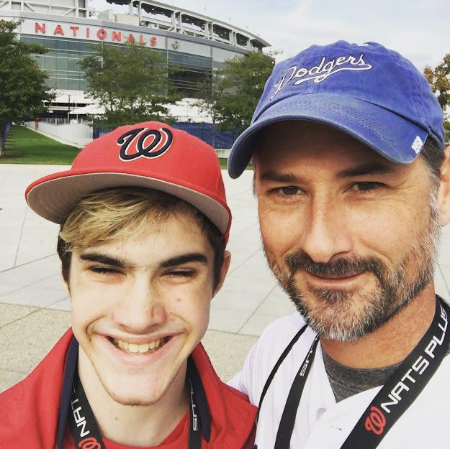 By: Lloyd Brown
I'm a three-time Ironman. I'm an eight-time marathoner. I've finished a 55k ultra marathon. Each of these events challenged me in amazing ways. But nothing in my life was harder than handing my tiny 9-month-old son over to doctors and nurses, asking them to fix his tiny heart and save his life. 
Jake was born early and he weighed barely three pounds. At first the doctors were encouraged by how well he was doing. But a nurse heard what sounded like a heart murmur and she asked for some tests. Doctors quickly diagnosed Jake with a major heart defect, Tetralogy of Fallot. With his size (less than 3 pounds) and the severity of his defect, the odds were stacked against my little boy. 
The good news is that the doctors and nurses had technology and research on their side. They used every resource at their disposal to help Jake grow bigger and strong enough for him to endure the major surgery that would be needed to repair his tiny heart. 
For most of his early months, Jake was a gravely ill little boy. That's why it was so hard to hand Jake over to the nurses for his heart repair. It was not clear whether he really was big or strong enough to survive the surgery. 
After his heart repair, as Jake recovered and began to put on more weight, the doctors and nurses assured my wife and I that if Jake were born even a few years earlier, they might not have had the equipment and techniques necessary to work on a baby his size. Advances in research literally saved Jake's life.
Today, Jake is 20 years old. He was a wrestler in high school. The life-saving work by doctors and nurses has allowed him to lead a healthy and active life. Jake cares deeply about people and making the world a better place. I can't imagine life without him. 
That's why I'm raising money for The Children's Heart Foundation, which has helped fund more than $13 million of research over the past 23 years. The Children's Heart Foundation is dedicated to funding research to advance the diagnosis, treatment, and prevention of congenital heart defects. 
One out of every 110 babies born in the United States has a congenital heart defect, making it one of the most common congenital birth defects. Because of continued research into congenital heart defects, scientists are learning more about the role of genetics. They are learning more about what causes defects in the first place. And, they are learning how to better treat defects and then how to help people live longer, and with a higher quality of life. It is important work that I believe in. 
Visit Lloyd's fundraising page here.