Colby Groom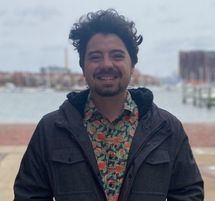 CHD survivor, CHF Young Adult Advisory Council Member
Loyola Marymount University Graduate

I was born with a congenital heart defect called a bicuspid aortic valve that required two surgeries, at ages 8 and 9, to attempt to repair and ultimately replace the defective valve. The surgeries were challenging but what proved to be the hardest part had been the attempt to return to normal after that experience in relation to my peers and schoolwork. My parents, a winemaking couple originally from Australia, helped me get through this time by having me use my journey to fundraise locally so that other children would not have to go through what I did. A few years later I approached my father about making a wine together as a "father son project" as well as raising money for heart research. Colby Red was originally meant to be two barrels of wine to possibly raise $500, yet with the support we received from the local community, the heart community, and the national community we continued to grow, today having raised over $1.7 million. I have recently graduated Loyola Marymount University with a double major of Political Science and History with the intention of continuing to Law School.