Melissa Lee Alexander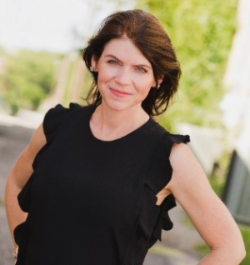 Melissa Lee Alexander is an IT Director for Vertex Pharmaceuticals, headquartered in Boston, where she heads the Global IT Project Management Office. Throughout her career, she has supported healthcare, biotechnology, transportation, and energy companies on various technology projects and programs. Melissa received a BBA in Finance and Management Information Systems from the University of Oklahoma, and holds an MBA from Tulane University.
Melissa and her two daughters enjoy city life and reside in the heart of Boston. Her oldest daughter, Elliot Grace, was diagnosed in utero with hypoplastic right heart syndrome, a severe Congenital Heart Defect (CHD). Through a series of three open-heart surgeries, Elliot is now a thriving kindergartner who, like her mother, raises awareness and funds to support CHD research by peddling cookies and lemonade every summer. In addition to her passion for CHD research and The Children's Heart Foundation, Melissa is also on the board of Raising a Reader MA, and has served as President of the Boston Chapter of OU Alumni, and on the Board of Directors for Tulane University Alumni. She has been an active volunteer of the Junior League since 2006, most recently served as Director of Communications.